All Because Two People Fell in Love Part 2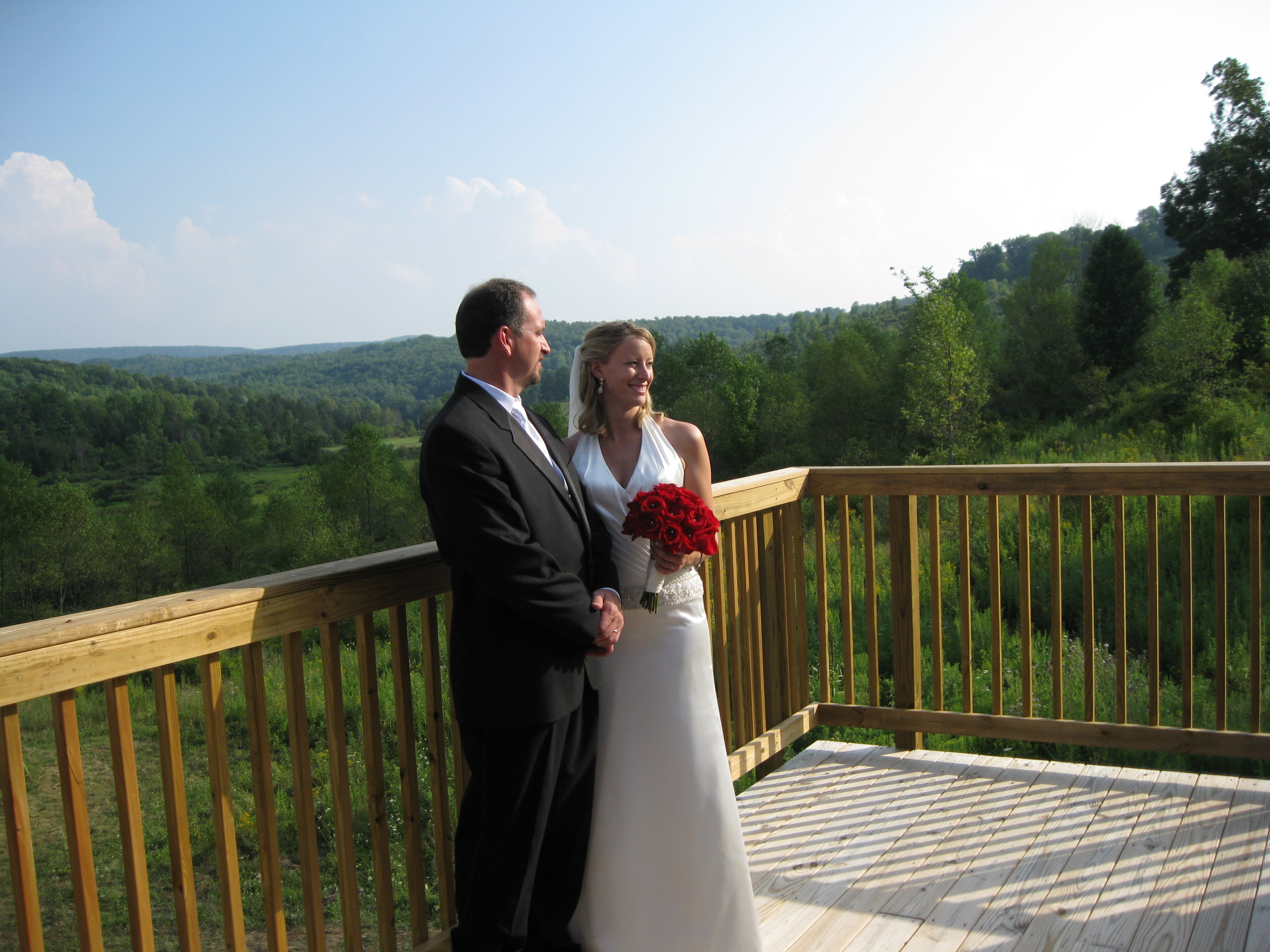 Part 2 of All Because Two People Fell in Love
How we met (Mike's version)
If you read CJ's version, then you know what an amazing story it is of how we met.  The death of her brother is ultimately what brought us together.  She also mentioned that it was an interesting story of how her brother came to get his job at the office where I work.  And how she was not interested in getting "fixed up" with someone after her recent separation.  Well…neither was I.  Especially a "chick with kids"!  I was engaged once before, and things ended really bad.  We all have our stories about how we had to "hit rock bottom" before we turned our lives around and turn to the Word of יהוה to find where we are supposed to be in life.  This was my rock bottom point in life, which of course turned out to be one of the biggest blessings in my life.  After I started getting things back together, everyone was setting me up with girls that they knew.  One of the requirements that I had for dating someone was that they had to be willing to talk about the Bible.  However, all the girls that I went out with were definitely not Biblical.  I was set up with girls that were "spiritual" and believed that all religions are good, and we should just take the good parts out of all of them, to girls that see dead people…yes, I actually went on a date with a girl that said that she could see ghosts and communicate with them.  Needless to say, I was tired of being set up on blind dates.
Anyway, back to how CJ's brother came to work at my office.  I work in a small office with only four employees.  One person quit, and we decided to restructure things a little and have a person that was more of the "secretary" type of position.  Someone to answer the phones and file papers etc.  People came in for interviews and we narrowed it down to three, one of them being CJ's brother Glenn.  My mother works in the same office and we both had a really good feeling about Glenn. We were talking, and both said that there is just something about him that we felt connected to.  She said that for some reason, she felt like she would be inviting him out to her house for family get togethers and that he was "just going to be there a lot".  We tried to convince our board to hire him, but they chose someone else.  The person that they hired didn't do the job well.  We tried helping her, but she just didn't work out and had to be let go.  Our board had a meeting and decided to hire the other person from the three…again, not choosing Glenn.  We were disappointed about this because we just had a good feeling about having him in the office.  We contacted the other person and she told us that, within the past month, her husband got a new job and she wasn't interested anymore.  Finally…there was no one left and our board decided to hire Glenn.  He fit in perfectly and did the job well.
After Glenn had worked there for a little while, he decided to set me up with his sister.  I said nope…not gonna happen.  I was quite happy being single and life was going great.  I told him that I really didn't want to date a girl that had kids.  I had been through that before and didn't want to do it again.  He replied with "its ok, my mom has the kids most of the time".  He didn't know that one of my biggest issues with single moms is that all the ones that I had gone out with just left their kids with their parents all the time.  I wanted someone that took more responsibility.  His way of convincing me was actually pushing me further away.  He kept bugging me…and bugging me.  I eventually gave in but decided that I would find a way for it to not work out.  I wanted to be nice about it because it was Glenn's sister, but needed to find a way for her to not want to go out with me again.
The group date was set.  My sister and her husband along with some friends of mine met me at the restaurant.  We waited, but no Glenn and his sister.  Eventually we decided to just get on with the night and have dinner and go out for a few drinks.  Later in the evening, one of the people with me had to go to work.  He happened to work with Glenn's dad.  When he got to work he found out that Glenn had died that night and called to let us know. 
Weeks later, my office gets an email from somebody looking for me.  It was from CJ.  She was feeling like she needed to connect with me because of everything that had happened.  We emailed back and forth for quite a while and decided to officially meet in person.  We met at the funeral, but only briefly and obviously, looking for a date was not on either of our minds.  Our first date was…interesting.  I decided to go to a "nice" restaurant.  I had never been there before but heard good things about it.  They seated us in the smallest table that they had, tucked in the corner, next to the bathroom door.  Every time someone would open the door it would almost hit our table.  So much for a good first impression!  After dinner we went for a walk and talked…and talked.  We talked a lot about the Bible.  CJ's family is Lutheran, and like most church goers, she really didn't know much about what was in the Bible.  Surprisingly for me, she wasn't brushing it off or acting embarrassed.  She seemed interested. I had finally met someone the met my main requirement.  She was not only willing to talk about the Bible, but seemed to want to talk about it and learn more.  As they say…the rest is history…and kids…and more kids!